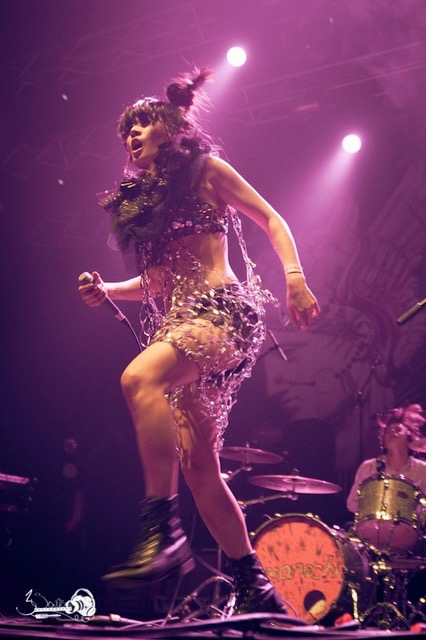 Akiko Keex Comanechi
6 september, 2022
Keex & Archie Dj's
Name: Akiko Keex Comanechi
Social media/online presence/website:
www.instagram.com/exceedinglygoodkeex
Describe your art practice and your family dynamic:
I'm a musician and single mother to my son Archie 7 years old.
Can you tell us about your music and highlights as an artist?
At one point, I had five bands juggling at the same time, Comanechi (Drums/Vocal/Guitar), PRE (Vocal), Drum Eyes (Drums), Sperm Javelin (Guitar/Vocal) and The Big Pink (Drums/Backing vocal).
All the bands I was in have their highlights.
Sperm Javelin was my solo experimental noise project. When I was touring as Sperm Javelin in Japan, I asked one of my friends in Osaka, where I grew up, to lend me his guitar for the tour. At the final show, I got a can of hairspray and a lighter and set fire to his guitar on stage. That was the first and the last time I ever set fire on a guitar. I just felt like doing it. Sperm Javelin was always improvised. My friend who lent me his guitar was watching the show, and he had no idea that it was going to happen. After the show, he tweeted on his Twitter, "I lent my Fender Jaguar to Akiko, and she set fire on it on stage! My guitar had no scratches and was in perfect condition before, but it came back all worn out. Still, then I realised I was overprotective with my precious guitar. The guitar looks cool now. I'm honoured that she used it like the way it should be."
He thanked me for it.
Comanechi, Gossip Tour
With Comanechi, I got kicked out from one of my single launch by three security guards before the show, apparently me being drunk and rude. The club promoter had to let me back in so that I could play my gig.
We also missed our flight for supporting Yeah Yeah Yeahs tour in Europe. We managed to book another flight at a different airport. We arrived just in time to play our set. The stupid thing was that at the first airport we were on time. But when at the gate, we saw a sign with an arrow directing us to go further. The gate was closing in 5 mins, so we ran. Fifteen minutes later, we finally got to our gate, but it was closed.
It was the exact spot where we found the sign. We were running in a circle and came back to where we started.
With The Big Pink, there are so many highlights from touring. The Strokes guitarist pouring JD in my glass at their after-party, walking into Lady Gaga in the VIP area, or telling J Mascis from Dinosaur Jr. that I was his lovechild? No. The highlight for me was playing in front of my family at one of Japan's biggest festivals, Summer Sonic in Osaka. They all came, including my eldest auntie, who was 85 years old at that time. My parents, my brother, another auntie and cousins all came. I could see them far away from the stage waving at me, listening to the loud noise rock music they would never usually listen to.
While we were still in Osaka, I took my band members to my local bar. Pre-booked it and arranged for a professional bondage guy to come to the bar to tie us up.
I saw beautiful photos on the wall in the bar, so I asked the bar manager who the photographer was. We managed to call the photographer to come to take pictures of us getting bondage. It was like at 4 in the morning. But the photographer still answered his phone and came and took pictures of us! We got our photos developed, got sent to London. They all came out beautifully and artistically.
So I posted some of the images on my blog.
I didn't know my parents were reading it, and I got an email from my mother. She was upset and told me to take the pictures down.
With PRE, again so many highlights, but I guess recording one of our albums with the legendary Steve Albini, who recorded Nirvana's album was one of the highlights. We had record labels in the US. So we used to tour America more than any other country. And we used to sleep at random people's houses who came to see our shows.
One place where we stayed was an old haunted house where five university students were squatting. The house was so huge, and the outside looked like the White House.
But the inside was covered with graffiti. It had a library by the hallway, and the basement had an abandoned torture chamber.
The rooftop room haunted by a girl who used to live in the house. Her father used to lock her in up there as punishment. Sometimes the door opened and shut even when the windows were all closed. It was so spooky that I couldn't sleep that night.
I still have a good relationship with all the band members. They are my treasures.
Looking back at your career, what do you miss most?
Friends and musicians I played with when I went on tour in the UK, Canada, New York, LA, Japan, and Europe. I just miss meeting up and catching up with them in real life.
What is your musical background?
I started learning piano when I was six years old, and I also wanted to learn to drum, but there wasn't a music school in my local area with a drum class from that early age. I had to wait till I turned ten.
Can you describe a moment or a piece of work or inspiration that you feel was a turning point in your life?
When I was six years old, I watched a Japanese TV drama series called "Ponytail won't look back". The main character had a ponytail. She was a drummer in a rock band, and all the rest of the members were boys. Watching the girl rocking out on drums gave me an immediate impact and big influence. Since then, all I wanted to be when I grew up was a drummer in a rock band which I became.
Can you tell us a bit about your childhood in Japan and your relations with your family?
My parents had a restaurant, and we lived upstairs. My parents always worked till late at night and left my brother and me alone upstairs. He is seven years older than me, so he used to go out and hang with his friends. I was often left on my own.
I remember I used to do some drawings or making things out of papers, waited for my parents to finish work so that I could show what I've made to them.
When I turned twelve years old, I started working in the restaurant, washing up, clearing the tables, and taking orders. I was able to cook anything off the menu by the time I was sixteen.
By experiencing this and watching my parents work all day and night, I've learned how hard it is to run a restaurant.
I started to get into American and British rock music when I was a teenager. I wanted to create a band and become a drummer. So I decided to study art, going to university in England.
Still, my main reason for flying abroad was to start a band and become world-famous.
Even though non of our family were involved in the art and music fields, my parents were always aware of my passion and love for art and music, so they let me go to England when I was 18.
My relations with my family now is the same as when I was growing up back in Japan.
My parents worked in the restaurant even on the weekend. Many families had this setup. There was no other choice for that generation I'm sad to say.
I'm sure my parents also regret it, but we didn't get to spend time doing things together as much as we wanted to apart from working in the restaurant.
I still have an issue openly talking about my struggles with my parents. We didn't quite get to build a bond while I was growing up.
I make sure to build a special bond with my son Archie while he's growing up. When he goes through some hard times in his life, I want to be there for him.
I want him to feel comfortable talking to me about anything openly at any stage of his age.
What is your story on becoming a mother:
From my teen to adulthood, all I cared about was being a successful artist and expressing myself through music. So I wasn't quite prepared to be a mother. I lived in a shipping container when I became pregnant, which I had converted into a studio space down by the railway track. I moved to an emergency bedsit hostel when I was seven months pregnant and lived there till Archie was eleven months old.
I was there for a year, and strictly no visitors were allowed. I felt like I was in jail. That was the lowest point of my life.
And at the same time, going through the pain of the break up with Archie's father.
I was so depressed. All I could say is, I survived.
How has the pandemic changed your life?
I guess it's pretty much the same with all the mums with a small child.
But the difference is, I'm a single mother.
Archie's father lives in America. He hasn't been able to visit us for way over a year now because of the pandemic. We still don't know when Archie will be able to see his father in real life next yet. Me and Archie's father now have an amicable relationship. Even though he's not around, he does appreciate how I bring up our child. We have the same view of parenting which is great.
But yes, my everyday life with Archie, especially during the lockdown, homeschooling on top of everything else was so painful. Getting ourselves up in the morning, have breakfast and log onto Google classroom for Archie to attend and register at 9 am.
There were writing, maths and reading homework uploaded online every morning to be finished by 12. And an online phonic lesson to attend online with his teacher and the class in between. Archie wouldn't sit down and refused to listen to me when I told him to complete his work.
Archie, painting
Even though he's only six years old, I found it difficult and time-consuming to teach him academically as English wasn't my first language. Adjective, noun, verb, similes, clause, adverbials, WTF?!?!
While I spent all morning homeschooling, I had to make some lunch quickly and eat it in time for the afternoon's homework session.
As we were stuck inside in lockdown, we didn't have the opportunity to go outside and run around at break time, so we missed going out if we stuck to the school timetable.
During the winter, when it gets dark by 4 pm, I often had to let Archie skive off afternoon lessons to take a big break outside. But there wasn't anyone to hang out with, just us two almost every day. During the winter, even it was sunny, it was still freezing outside, there was nowhere to go.
After taking Archie out to the park, we go to a supermarket together on the way home. I carry mine and Archie's bike three flights of stairs and my rucksack full of food. I'm already knackered, back from the freezing outside, and we are hungry, but there's no break for me to sit down. I have to start prepping dinner. There's no-one to give Archie attention while I'm cooking. He usually plays his favourite game on his tablet or watches TV while waiting for his dinner, which he seems happy to do.
After every meal I cooked, there are obviously piles of washing up for me to do, and it's so daunting. The house is still in a mess after homeschooling. I still need to bathe Archie. The muddy clothes and shoes require a deep clean before my day ends.
By that time in the day, I felt utterly exhausted and incredibly lonely. I am frustrated by doing all of this by myself every day, with no adult to talk to.
Then repeat the same thing in the morning again!
Some people might think, "My partner doesn't really help me with our child/children. I have more washing to do because I have theirs as well, and I need some time alone." Well, yes, I get what you are saying.
But if your partner is at home at night, someone is still there if something happens. If he helps you carrying something heavy, he is useful. If he ever listens to you complaining, that's great!
If your partner is an abuser, sociopath or criminal, you are better off being a single mother. No-one ever wants to be a single mother unless there is no other choice.
But what if you don't love your partner anymore or you don't love each other anymore?
I don't know..
So yes, I found it very tough mentally and physically during the pandemic. It emphasised that I am a single mother and not living in my own country with none of my side of the family around.
As much as I tried to be positive doing more DIY and creative stuff, I got so overwhelmed I got completely burnt out. I felt so unmotivated that I didn't even know what I fancied eating or cooking, even if I was hungry. I went on a survival mode where I had to switch off my feelings to become numb, I just had to live through this period. I'm the only presence of my child living together, and no-one ever comes home for us.
One day I was so unwell that I couldn't even pick up a toothbrush. However, I still had to cook meals and do everything else for Archie, still had to keep going.
I talked about this with my friend the other day, who is also a single mother and has a two-year-old daughter. She said to me that "as much as you know in your head how hard it is to be a single mother until you become one, you will never understand how hard it is".
So I don't know how deep I should talk about these things.
But yes, whether you chose to be a single mother or not, raising a child (children) isn't a job meant for one person. So it has been extremely tough and lonely for me.
How do you relax / where / how do you source your power:
Giving myself some quiet time and space, sleep well, spend time outside in the sun and eat delicious food. Looking at Archie smiling, staring at his sleeping face and cuddling him.
I like to surround myself with positive energy people.
I don't mean, don't hang out with people who are depressed.
Some people are depressed but have positive energy or a warm heart, so be supportive of feeling weak and down. What I'm saying is don't surround yourself with people who are toxic to you.
How do you get a creative outlet:
I get inspired by seeing other creative people do what they do. I apply this in my daily life by cooking, painting, knitting, making my own beauty products and face masks.
I've learnt so much from growing my vegetables for the last two years. I am growing cucumber, chilli, tomato, basil, shiso, potato, edamame beans on my balcony. It is not easy to grow vegetables, such as tomato plants. I spent five months growing and looking after them, and some got knocked down one windy day before harvesting. And I was devastated. Growing your own vegetables takes time.
Making your own unique things takes time, but it makes you feel proud of yourself and lead to other creative things.
Balcony
How do you foster creativity in your child?
My friend Simon Milner (Is Tropical) teaches him the guitar. At the moment, there haven't been any lessons because of the lockdown. So I help Archie practising.
Archie started just after he turned six. Within three months of weekly classes, he has learnt most of the main chords and began to play various songs.
We don't have a big space or soundproofed space to teach him piano or drums at home, so I thought starting on the guitar would be perfect.
His father, grandfather, aunties, and many of Archie's father's family are musical. They always grab a guitar and sing for him. So it was natural for him to start getting into it, and he enjoys learning guitar and singing along.
What are your plans regarding your creative work?
The Big Pink asked me to be back in the band. I was the drummer in The Big Pink on the first album, and I'm now back on the third album. So getting back in a studio is something I'm looking forward to. A couple of new singles and an album are on the way. I'm also designing the band merchandise, getting involved in the single/album artwork etc.
What excites you most about your future:
To feel happier and to feel more balanced. I'm looking forward to seeing Archie growing up. And maybe meet a man of my dream one day (finally).
What advice would you give to emerging artists/creatives entering motherhood:
During my first five years of motherhood I had a creative blockage. And I still have it a bit, I started to have doubts about myself that I was never a true artist.
I began to worry that maybe I'm never going back to passionate I was about music. Archie is my priority in my life now. Still, I would advise you not to worry if you ever feel like I felt when you enter motherhood. It might take a half-decade or longer, but there will be a time when you think you are ready to go back to explore your career or do something creative for yourself again.
You'll probably feel like you have lost your identity during the first period of motherhood. It's hard to juggle both being a mother of little ones and being productive with your art.
You will be frustrated, but don't rush into it. Wait until you feel you are ready.
Sometimes you have to be patient. Trust your intuition.
True friends will remain friends for you when you are ready to hang out again. You might feel like you have lost connection with them because you are too preoccupied with your current circumstance. I'm still in the process of searching for myself to get further in my career.
But believe in yourself it is never too late as long as you don't give up.
Like what just happened to me when my old bandmate Robbie from The Big Pink contacted me to be back in the band, knowing that I was a single mother of a six years old boy. He could have found someone else who could be more flexible and available for him, but he still chose me, so I was like, "Fuck Yes! We'll work it out how to do a tour, and we'll make it work." We started rehearsing during Archie's school hours between the second and third lockdown when schools were open. Robbie drove from West London to my local rehearsal studio here in East London to be more convenient.
I feel good about myself when I'm needed. I'm back to my root, where my true love and passion are being a mother and being an artist for myself.
Comanechi
Comanechi, Bo Ningen Tour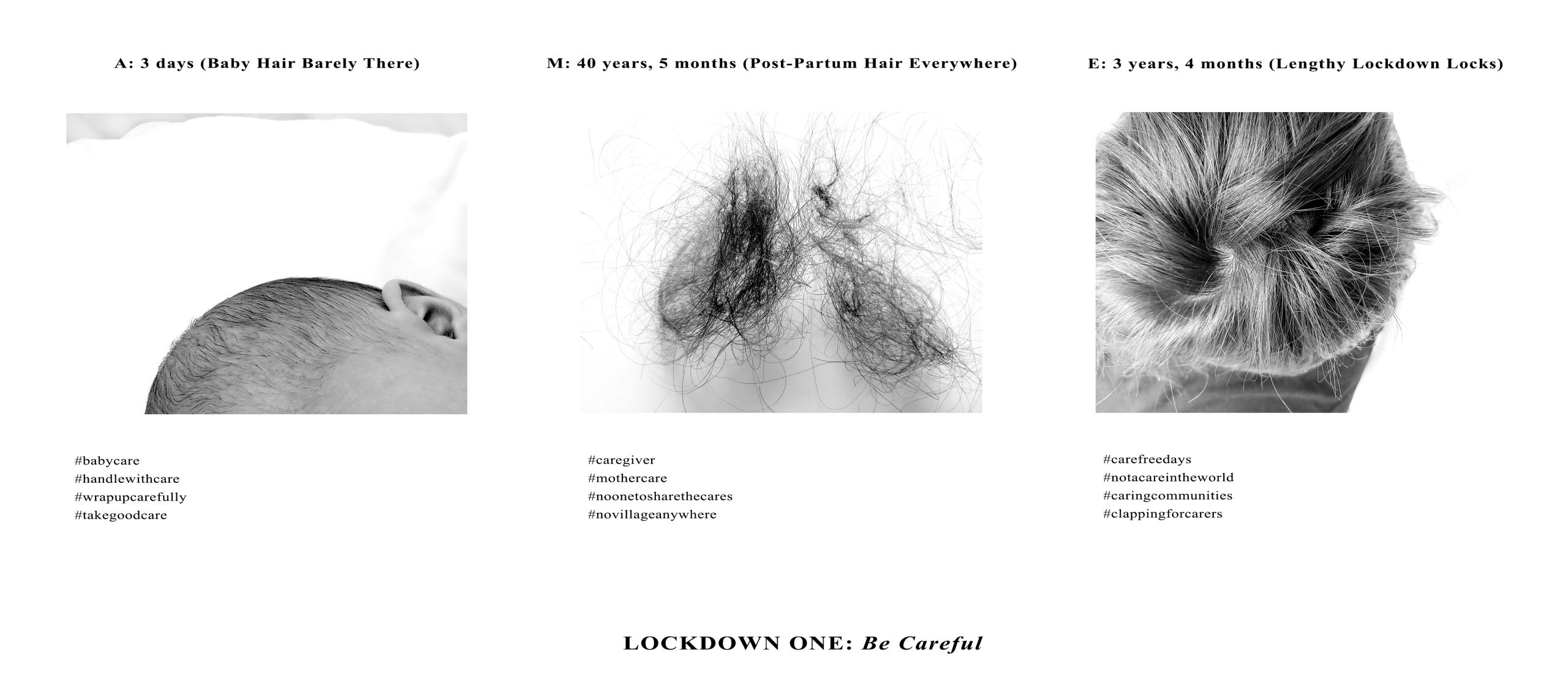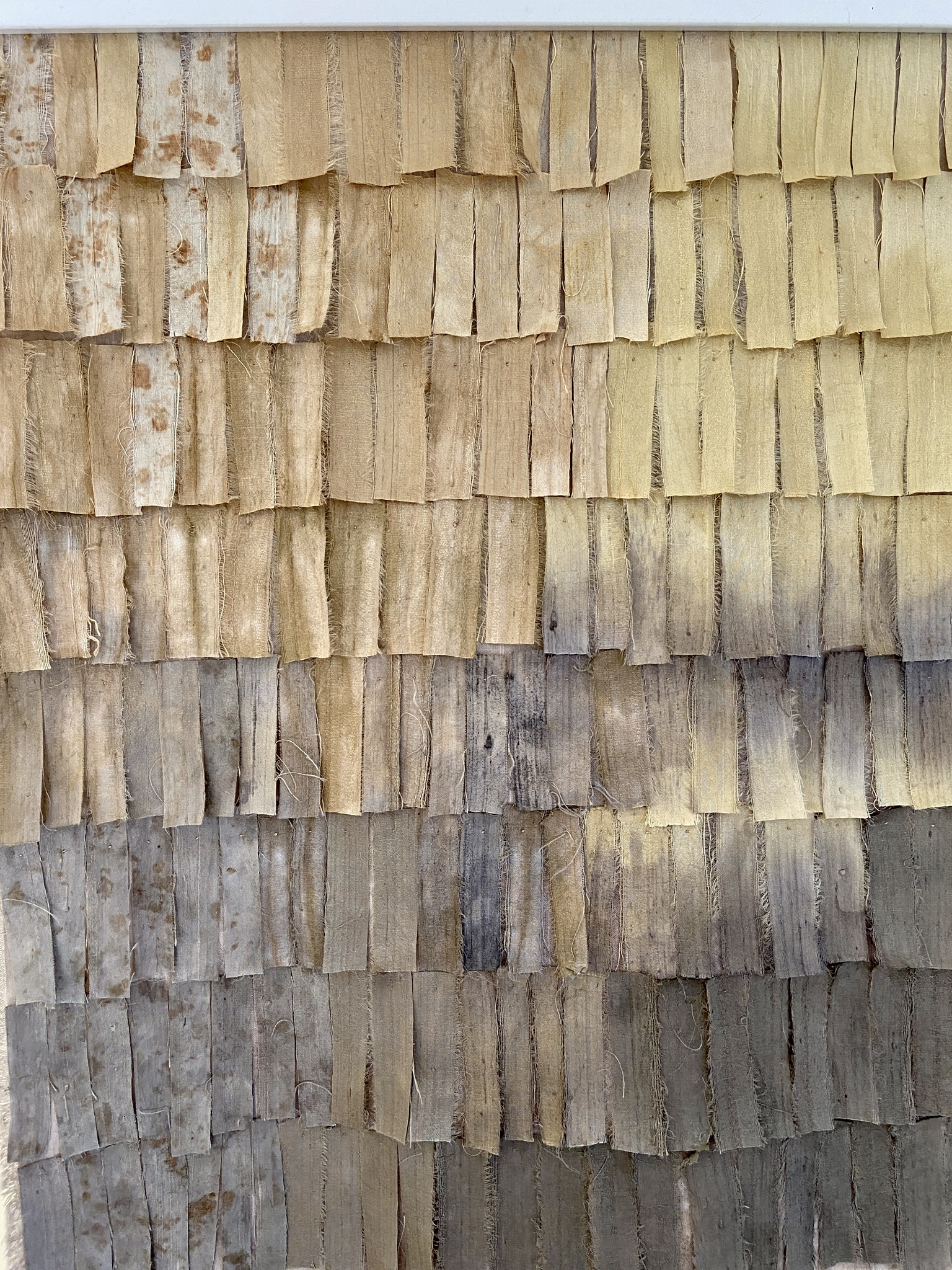 Du kanske också gillar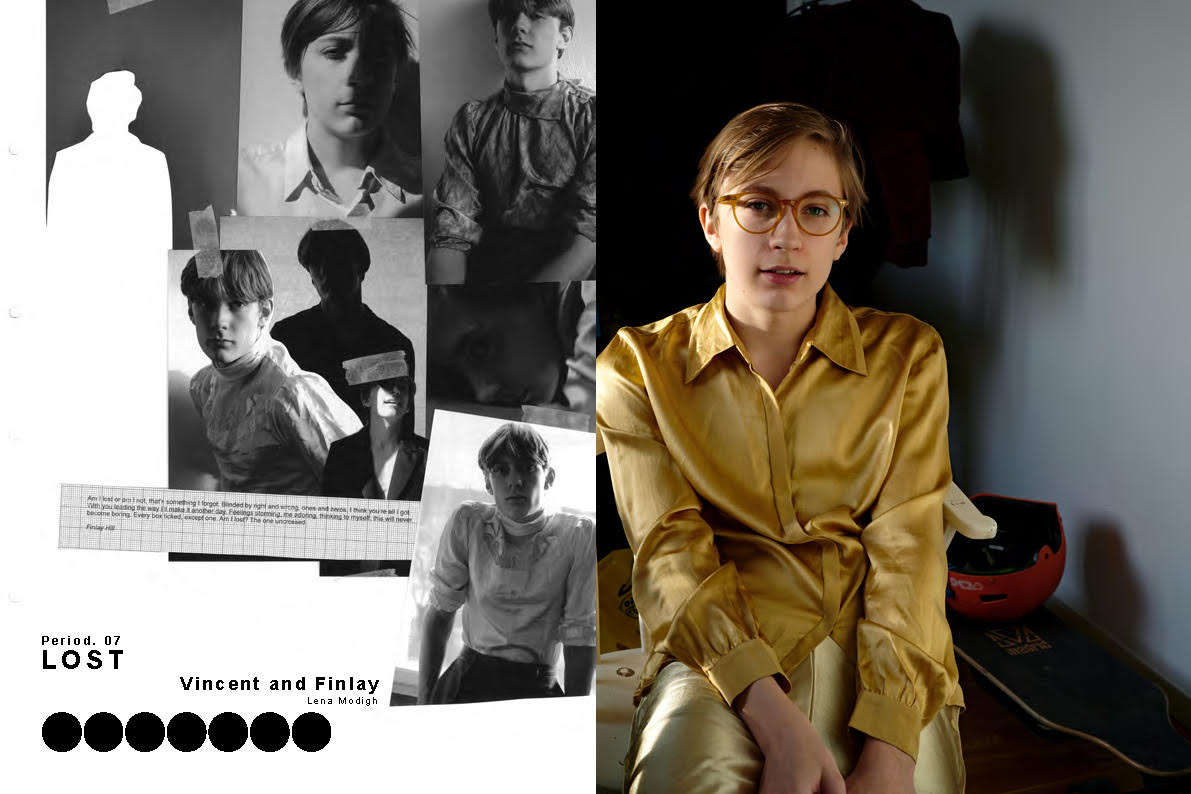 18 januari, 2022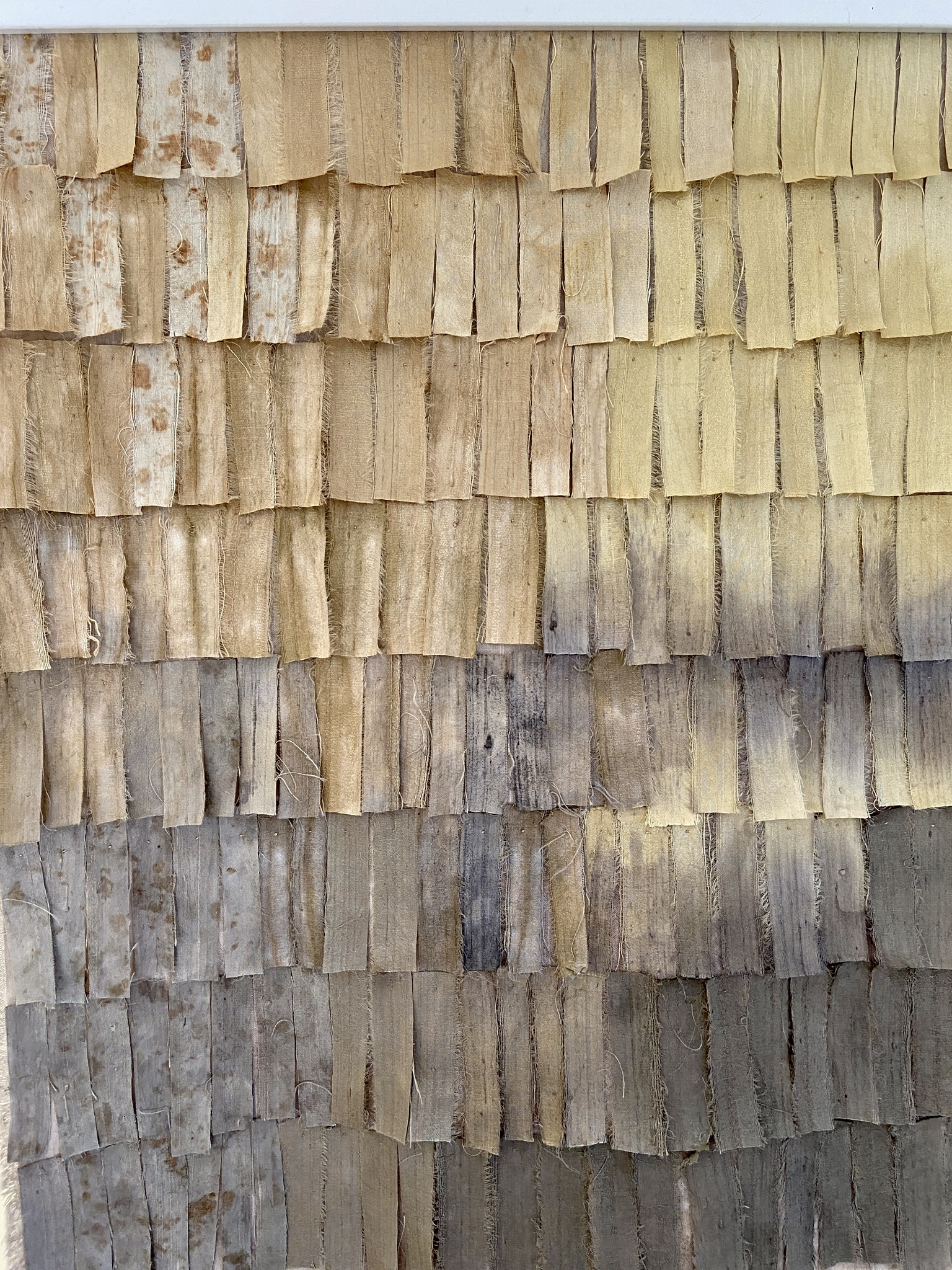 3 oktober, 2022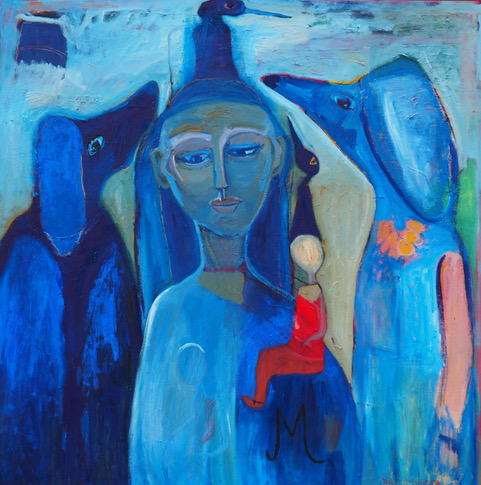 24 november, 2021